Bay Area Business Woman
Psychologist and Veteran Matchmaker Ensures Dates are "For Real"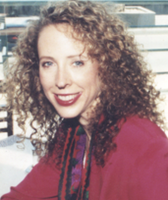 With all the security at airports and in our cities, computer systems, and even our gated communities, a large security gap remains in what may be most important to many women - choosing a mate they can trust.
It's estimated that 90 percent of 34 million online daters misrepresent some aspect of themselves - their age, financial situation, appearance, where they live, or even their marital status. Three-quarters of singles express disappointment that their date is not who they said they were.
Even matchmakers who screen applicants often don't help, because they only informally ask questions of prospective members, and don't provide individualized attention.
CheckMates, a personalized dating service, goes one step further: it provides thorough and professional background checks.
CheckMates is the brainchild of Carole Shattil, a 12-year Bay Area matchmaking veteran who has arranged hundreds of successful matches for Bay Area women, and has run several successful companies.
"Life has become so much more hectic for professional men and women, and they just don't want to waste time or opportunity with the wrong person," said Shattil. "That's why we make sure that what they see is really what they get. We do a thorough check."
CheckMates verifies drivers' licenses, employment, residence, and height and weight. It even requires current, un retouched photos.
"This is reality dating for real results," said Shattil, who has a background in psychology and has worked as an executive search professional. But CheckMates checks more than just background.
"As an upscale service, we ensure we're doing all we can for a successful romantic outcome, so we conduct in-depth, in-person interviews with all prospective members."
Shattil stresses that members are evaluated on a personality scale, as well. "We listen to you and your romantic goals, so we can help you achieve your romantic dreams." Shattil says that attention to detail has won CheckMates avid fans among professional men and women.
"Dating should be fun," Shattil maintains, "We want our members to enjoy themselves and meet someone special, not worry about the credibility of who they're dating. We do the legwork so our members can concentrate on what dating should be about: Chemistry, connections, fun, and finding the right mate!"
Shattil says she increases singles' odds of finding the right person by helping take the anxiety out of dating. "We make it safer and more secure, so you can play and win!"
CheckMates has four offices in the East Bay, San Francisco, Silicon Valley and San Jose. For more information, call (415) 281- 5845 or (925) 988-3555 or visit www.checkmatesinc.com
Bay Area Business Woman, Feb 2004
Copyright © 2011 CheckMates, Inc. All Rights Reserved.